Tier One Karts
We don't have tier 2 or Lower Performance Karts, We have 20 of the latest design manufactured in Europe Italian Birel Art Ricciardo karts powered by the more powerful Honda GX270 RXU engines. Our karts are among the fastest hire karts allowed in Australia and are maintained to the highest standard to ensure safety and reliability, we use precision wheel alignments and set up parameters specifically developed to maximizing the grip with Dunlop DF2 Kart Racing Tires. The karts are perfectly suited to our 900m circuit, you can really feel the G forces through the corners and sense the ever increasing speed up our main straight. Our karts don't have governors or restrictors, no limits except your ability.
Latest Ricciardo Karts
Dual Seat Kart
SODI's revolutionary 2Drive brings more availability of enjoying this form of Motorsport to some who might not be able themselves either due to age or ability. It allows parents the chance to take kids out who might not yet meet the minimum age to drive themselves. Minimum age for a passenger is 4 years old
You might want to take your older kids out to show them the correct racing line or show the girl friend how fast you think you are
People with disabilities who might themselves not feel confident to drive can ride along and now also enjoy the thrills of karting.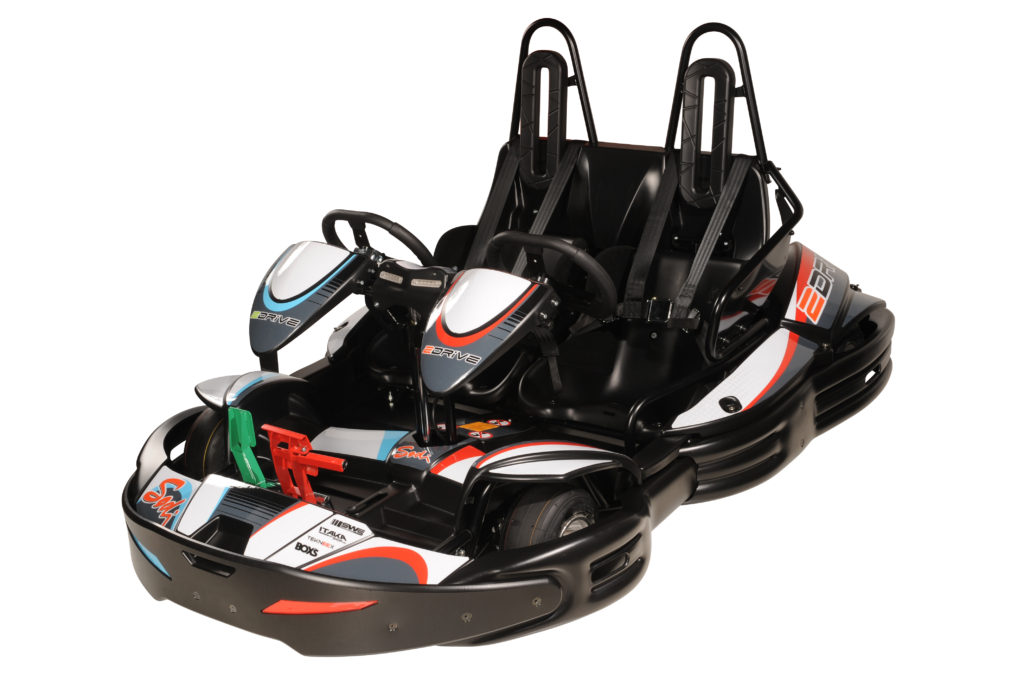 Junior Karts
We also have 4 new Junior Karts, these karts have fully adjustable seat position steering wheel height and pedal position to cater for kids not yet big enough or confident for our Tier One karts. Minimum height for our tier one karts 140cm, These new karts are smaller and lighter to steer very easy and run very quite note some very small drivers may not be able to operate the controls, we can asses there ability once they are here.
Minimum age to drive yourself is 7 years old